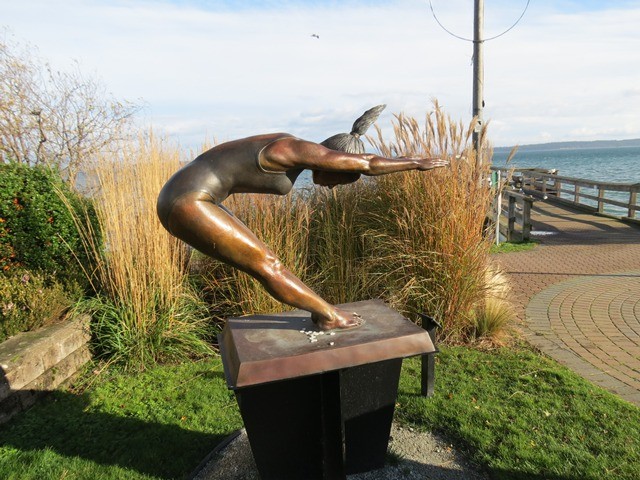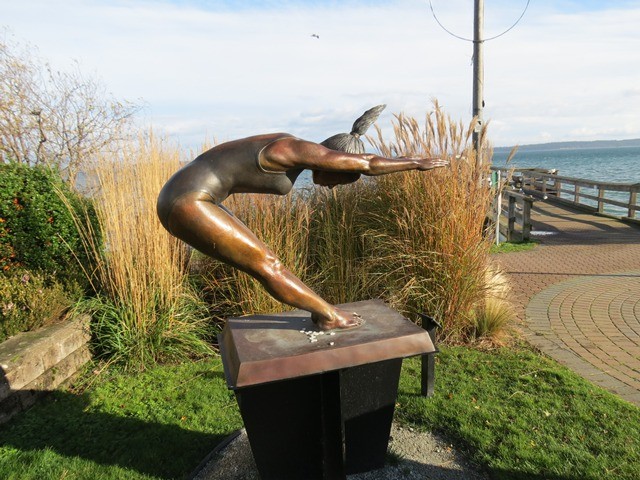 Artist: Armando Barbon.
The Italian born sculpture's piece is a reflection of balance and energy – an expression of the end of a gymnast's jump, balanced and strong. Armando Barbon is one of those distinctive individuals who have a knack of turning anything they do into a successful venture and art has been no exception. His work has been commissioned around the world and he owns, "Studio 37" in Victoria where he and other expert artists in residence display their work. 
Pure Energy – 2014 People's Choice 2nd place winner.
Name: Pure Energy
Medium: Bronze
Dimensions: 42″ x 46″
Weight: 250 lbs
Cost: $39,000
Website: studio37.com
To inquire about purchasing, please email sculpturewalk@artsea.ca